Easter is here at last, warmer weather, spring flowers and of course Easter Bunnies. I saw some driving to the supermarket the other day, which gave me an idea for a necklace.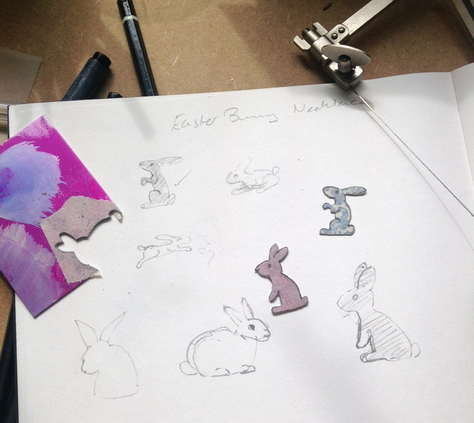 My neice will probably be getting far too many Easter Eggs so I quickly made up a pink bunny for her as she is at that age now where she is pink and bunny mad. As usual when I get an idea I have to try out various options to see what will work best.
Heres the finished items.