Bath Artisan Market
Posted on
Come and meet me this month at The Bath Artisan Market. I'll have a stall there on Tuesday 12th & Friday 15th August.
The Market is held at Green Park Station, next to S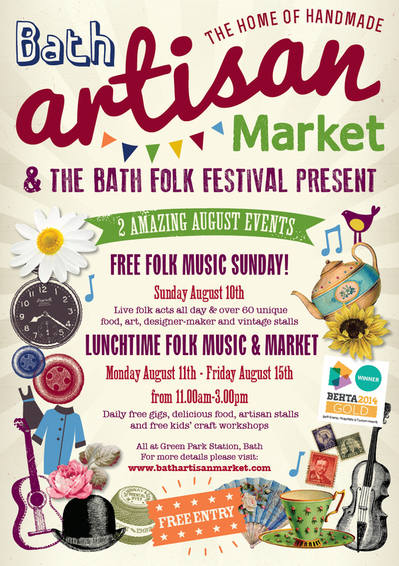 ainsburys
This will be my first time at this market & I'm really looking forward to it. I'll have some of the work from my collections on sale plus some new items not seen before.
There are childrens craft workshops and live music so it should be a fun atmosphere. Hope to meet you there.