Well it felt great to be back at Touchmark Studios yesterday, and my plans for this year are to be more experimental and learn some new techniques.
So saying I have been experimenting with patinas on brass and copper and silver.
I'm a sucker for surfaces that look old and crumbly, you know, as if they have been buried or lost at sea, and that goes for ceramics as well as jewellery. It can be complicated though and then if you get some great results what to make with them ?
Just before Christmas I moved away from my very 2D flat flowers shapes and came up with these delicate bell flower earrings,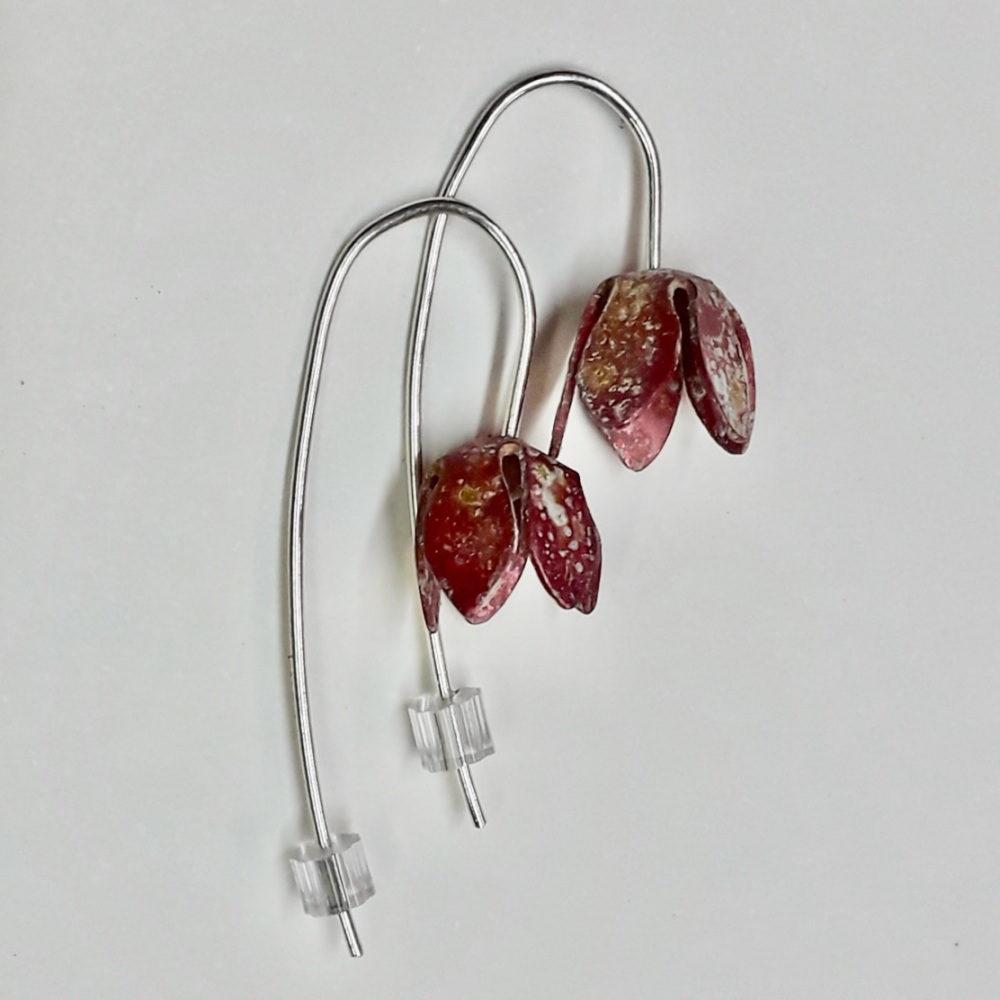 I had some fun trying to make the copper turn red with heat treatment and just as a one off ended up with something that looked like Snake Head Fritillarys which we get in our garden sometimes. ( well if I remember to plant them in the autumn )
I've also been trying my hand at colouring Titanium. This can be done either by anodising or again heat treatment with a torch. I tried both ways without much success and have found it so fiddly I think I'll stick to aluminium, but heres the 2 best results, just about enough to make one pair of earrings !