Gannets at Bass Rock
Posted on
So like lots of people this year, well almost all of us, my travel plans have not happened. We should have been on our way up to Scotland to see the Gannets at Bass Rock in the Firth of Forth, but I'm still here at home looking out at the pouring rain which we badly need after weeks of glorious sunshine.
So I'm doing the next best thing and reading about it in Adam Nicholson's wonderful book The Seabird's Cry. thankyou Martin & Lucy for sending me this. I have to say the chapter on Gannets was slightly gruesome. They are natures killing machines and very aggressive to each other. Still extremely beautiful though.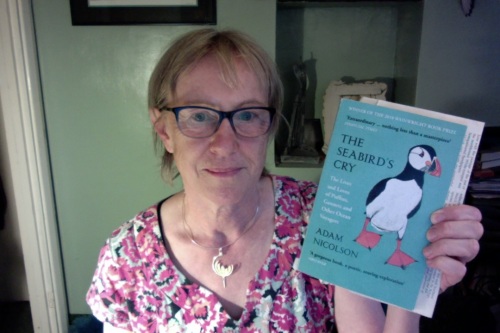 I also found a cardboard kit that I had bought at an RSPB shop years ago so I've made that up and photographed it hanging in front of a fabulous pastel painting called The Storm by Vincent Neave.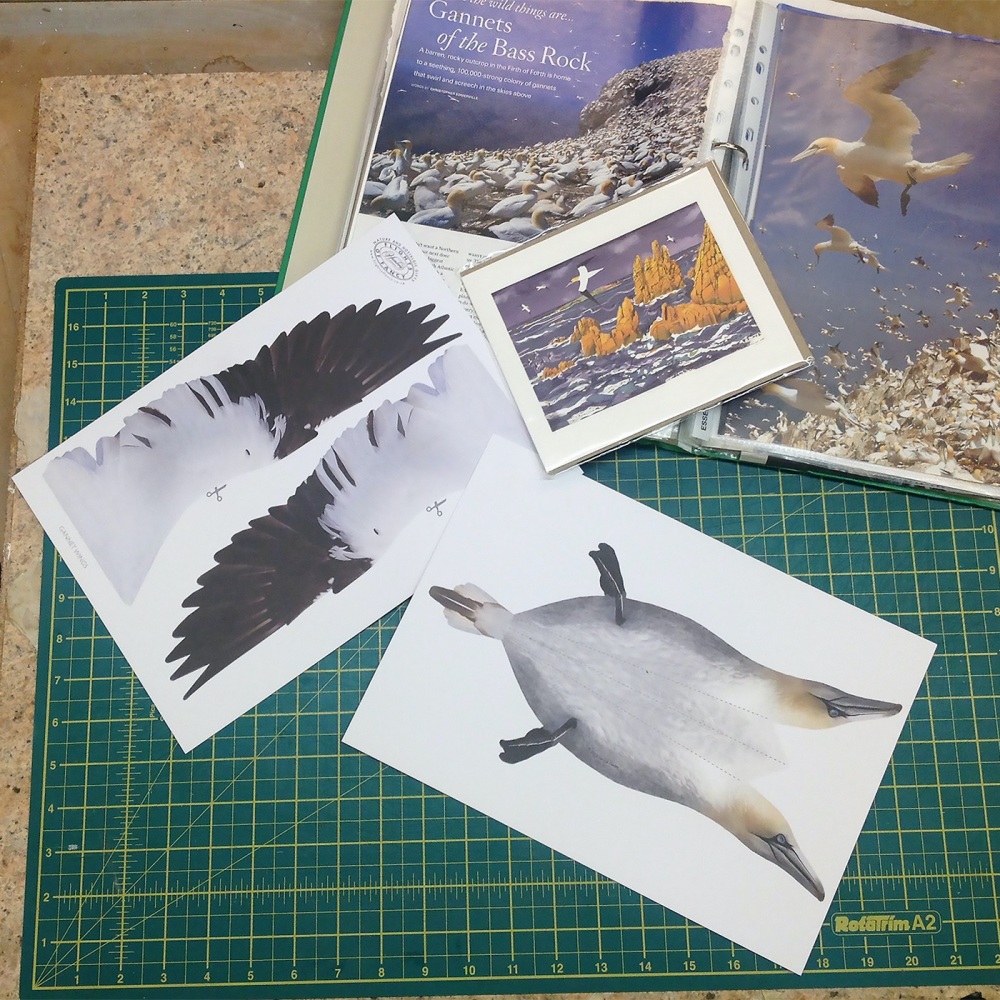 model designed by Deryck Henley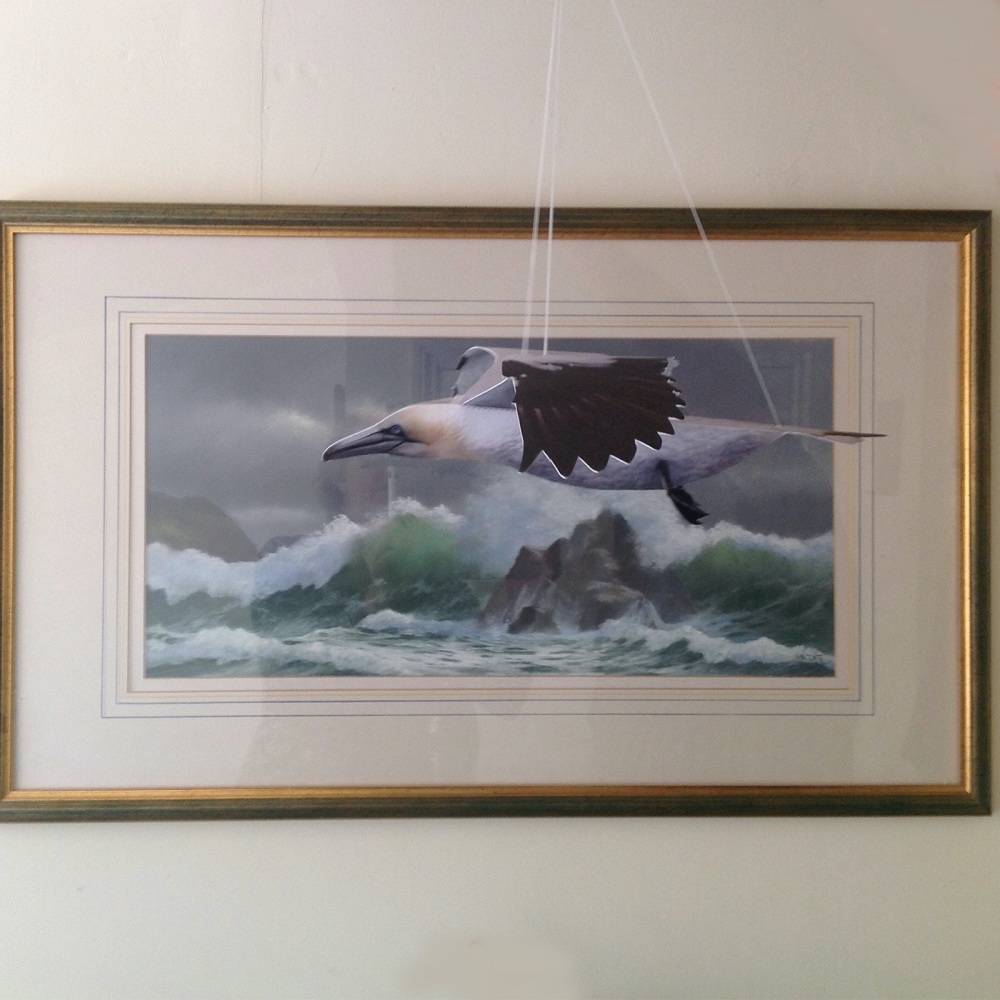 Vincent is a Marine Artist living in Bristol. We became friends when he owned a floating Gallery in Bristol harbour a few years back called The Glevum, you can read all about him here. https://vincentneave.wordpress.com/about/
So thats my holiday from home this year, now I'm off to read about another of my favourite birds. The Puffin.